The Bay Area Mastermind® was founded in 2008 to help local business owners and entrepreneurs grow their business through focused, monthly Mastermind meetings.
Meet Jeremy B. Shapiro
Jeremy B. Shapiro is a serial-entrepreneur with a focus on software as a service (SaaS), technology and information-marketing.
In his role as a mentor and coach to entrepreneurs, Jeremy has helped small business owners make the transition from "solopreneur" to "business owner" – an important distinction that many entrepreneurs can easily miss when working "in" their business instead of "on" their business.
Since 1998, Jeremy has been helping entrepreneurs discover the core strengths in themselves and their business, and realize their true potential combining passion and expertise to grow their businesses and attain the freedom they deserve.
Through structured masterminding, one-on-one coaching, and consulting work, Jeremy is able to uncover hidden opportunities within individual businesses that provide the maximum profit for the business owner.
Jeremy has been interviewed extensively by the media for his expert opinions on the real estate market and business and has been interviewed and featured on NPR Morning Edition, the Boston Business Journal, Fox News, ABC, NBC, PBS, the Boston Globe, New England Cable News, The Australian, California Biz Journal, Market Watch, and was even interviewed by the Toyo Keizai – the Business Week of Japan.
When not helping other entrepreneurs take their businesses to the next level, you'll likely find Jeremy traveling the world with his wife, soaking up language and culture like a sponge, climbing mountains, cycling unreasonably long distances for fun, running, or playing in the kitchen.
Looking to have Jeremy Shapiro present at your event or workshop? Learn more!
Here's what others have said about working with Jeremy:
"Hey! Thanks for the great ideas yesterday, I was testing the $10K program today and you were right. Pretty cool.."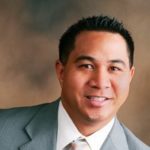 Manuel Fabriquer
President, College Planning ABC
"Jeremy is one of the sharpest people I have met. Truly someone ahead of the times. His business acumen, intelligence and just plain hard work will impact the thousands of people he will come in contact with through his career. "Follow Jeremy. He is going places." is what I would say to anyone."
Tom Fleming
Owner, Business Networking International – Referral Institute
"I'm not a doctor or anything, but there is a very high probability that Jeremy is a marketing genius. Couple that with his unrivaled real estate expertise and I highly recommend that you listen to everything he has to say on both topics, whether it's through his newsletters, membership groups, or direct consulting."
Cory Fossum
Principal, Fossum Creative
Who's Your Peer Advisory Group?
Who do you bounce ideas off with, get expert insights from, and share resources with?
Are you ready to connect with like minded Business Owners, Founders, and Entrepreneurs who've "been there, done that" ?
Join us at the Bay Area Mastermind for a Test-Drive and see if our Mastermind is what you've been missing.
Further Reading: