Being part of the Bay Area Mastermind is a unique and fulfilling experience. Discover what local Silicon Valley Bay Area business owners and entrepreneurs have to say about the Mastermind in these Bay Area Mastermind reviews and videos. Then decide if our mastermind program is for you! After all… mastermind groups aren't for everyone!
Here are a few reviews from our group members in their own words:
"Bay Area Mastermind presents an amazing opportunity for motivated small business owners to meet like-minded professionals who are dedicated to helping one another on a regular basis. This help comes through the groups specific discussions on each members individual business as well as advise based on the groups personal experiences. I highly recommend the Mastermind to business owners looking for the "secrete sauce" that will help them achieve their vision for the business they've created."

Kevin Ahaesy
Dr. Tom Yarema shares his experience in the Mastermind
Ryan Crownholm of Hauling Pros and MySitePlan shares how the Bay Area Mastermind has helped him in his business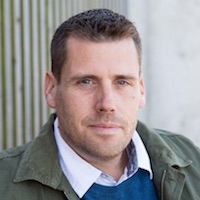 Joining the Bay Area Mastermind is one of the best things I have done for myself and for my business. The one day a month completely recharges my entrepreneurial juices and I have a virtual advisory board available by email for the in between time. I take away so much actionable information that I regularly apply to my business. As a result my business has grown by 60% and profits have grown by 400% since I joined.

Ryan Crownholm, Hauling Pros
Curious about starting your own Mastermind Group or connecting with our mastermind leaders? Apply for a Test Drive. Or… keep reading even more professional mastermind reviews!
"As the creator of an online education business, Making Art Making Money, I was too often alone in figuring out how to scale my business. Sharing other aspiring entrepreneurs' successes and struggles is inspiring and motivating. Even though we have very different enterprises, we often share similar challenges. Now I'm not alone, and I've gained the helpful guidance of Jeremy and my other mastermind partners. Spending one day a month with them forces me to work on my business instead of always in my business. It's so valuable to step away and gain renewed perspective and focus each month."
Ann Rea
Making Art Making Money
"Navigating through the struggles of a small business owner is an extremely daunting task. Especially when you know the success of your company relies solely on you. Prior to joining the Bay Area Mastermind group, my Father and I struggled to determine the next major step to better our business. Smothered by the countless amount of issues at hand, we had little idea of what to focus on. After becoming a part of this team, the unique experiences of every individual have helped guide me to take that next step."
Jake Nguyễn
The Flying Locksmiths of San Jose
Brownyn shares how the diverse group has helped her in her business:
"The Bay Area Mastermind has been a great experience for me as a current member. The group has provided me with invaluable insights into various business operations and helped me to gain a better perspective on working on my business, rather than in it.
One of the things I appreciate most about the group is the diverse range of businesses that get shared and covered. This has enabled me to gain a broad understanding of different industries and has provided me with the tools to develop and grow my own business.
Furthermore, the other members of the group have been a valuable asset. Everyone brings their own unique perspectives and experiences, which have helped me to gain new insights and ideas. Jeremy, the leader of the group, has done an incredible job of keeping us challenged and encouraged, ensuring that we continue to grow and develop.
I highly recommend Bay Area Mastermind to anyone who is looking for a supportive and challenging group of like-minded business owners. The group has been a tremendous asset to me, and I'm confident that others will find it just as valuable."
Bronwyn
Corey shares how the quality of vetted members has helped him in his business:
"Best Mastermind for Business Owners! Jeremy is a great host, facilitator and resource for this group. I have had nothing but success! The level of business owners that he attracts will really help you get a wide array of small business strategies and techniques and you can apply it immediately to your business. Highly recommend."
Corey B.
Lisa Engles Shares what it means to be part of Bay Area Mastermind
"Since joining the Mastermind group, I've taken on national speaking presentations and workshops and I've created a name for myself nationally! … Come to one of the meetings and get first hand experience of the value that you get in the group."
Lisa Engles
Sherri Goodman of Goodman Graphics shares her experience as a member of Bay Area Mastermind
"The biggest part of being part of the group is keeping myself accountable and continuing to move my business forward. The group helps me stay focused. It's the getting together face-to-face time… Come check it out!"
Sherri Goodman
Logan Christopher of Legendary Strength shares why he has been a member of Bay Area Mastermind
"Since joining the Mastermind, my income and business has doubled to tripled and my revenue has stayed predictable. There's nothing to lose. Come check out the Mastermind and see how much help it can be."
Logan Christopher
Mikey Farrell shares how the Bay Area Mastermind shaped the success of his company
Joining the Bay Area Mastermind has really shaped the success of my company. I've had a lot of breakthroughs, challenges, and ideas that have led to major success, all stemming from this group of amazing people. Come check us out to see if you're a good fit. It'll take some work, you're going to be held accountable, you're going to be challenged with new ideas, and you're going to be asked "Why?" It's going to be a challenge but… you're going to grow.
Mikey Farrell
Manny shares how just ONE idea changed his entire business
Hey! Thanks for the great idea yesterday; I was testing the my new $10k program price point today and you were right!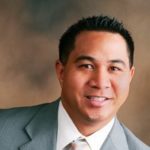 Manuel Fabriquer
College Planning ABC
Our members have both in person businesses as well as online businesses. Members both transact in person, i.e. in retail or face to face services, as well as make money online, for example with e-commerce businesses.
Bay Area Mastermind meetings are the place to be and are full of useable and actionable information.
Who's Your Peer Advisory Group?
Who do you bounce ideas off with, get expert insights from, and share resources with?
Ready to connect with like minded Business Owners, Founders, and Entrepreneurs who've "been there, done that" ?
Join us at the Bay Area Mastermind for a Test-Drive and see if our Mastermind is what you've been missing.
Further Reading: