The Bay Area's Best Kept Secret Awaits You…
---
Network with like-minded successful local entrepreneurs who "Get It" and are focused on Growth.
Leverage the mistakes made by others, hear their lessons learned, and discover their best resources.
Get unbiased feedback from your "virtual board of advisors" who have "been there, done that."
As a successful business owner, who do you turn to when you're ready to grow? Ready for help? Ready for honest, raw, unbiased feedback?
At the Bay Area Mastermind, we are growth-focused local entrepreneurs. We have seen success in our own business. And we are focused on Growth.
We gather once a month for a full day Mastermind Group to work ON our businesses, sharing best practices, and getting help where we need it most.
Your "virtual board of advisors" at the Bay Area Mastermind isn't made of your customers, vendors, employees, or family. Your Mastermind is comprised of "been there done that" fellow business owners who as group members only want to help you uncover what's best for YOU.
Follow in the footsteps of giants leveraging the "Power of the Master Mind" as Napoleon Hill wrote about in Think and Grow Rich. See what mastermind groups can do for YOU.
Step up your game! Test-Drive the Bay Area Mastermind
Find out more about the Bay Area Mastermind and submit your application for a Test Drive Today!
Discover what some of our mastermind group members have shared with us about having their very own mastermind group:
Entrepreneurship can be a very hard and lonely journey. At some point in my biggest hurdle was there was no one above me to guide my path. People whom I can turn to for advice and get some unbiased feedback on my methods. The smartest people that I have met are my — "virtual board of advisors" at the Bay Area Mastermind. They say you are the average of 5 people you hang out with – and I am very glad to be a part of this mastermind that has not only provided me a village for myself, but their precious insights helped me take my business to the next level.

Vandita Joshi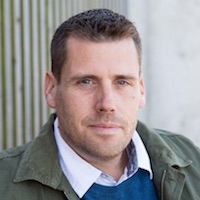 Joining the Bay Area Mastermind is one of the best things I have done for myself and for my business. The one day a month completely recharges my entrepreneurial juices and I have a virtual advisory board available by email for the in between time. I take away so much actionable information that I regularly apply to my business. As a result my business has grown by 60% and profits have grown by 400% since I joined.

Ryan Crownholm, Hauling Pros
"Bay Area Mastermind presents an amazing opportunity for motivated small business owners to meet like-minded professionals who are dedicated to helping one another on a regular basis. This help comes through the groups specific discussions on each members individual business as well as advise based on the groups personal experiences. I highly recommend the Mastermind to business owners looking for the "secrete sauce" that will help them achieve their vision for the business they've created."

Kevin Ahaesy